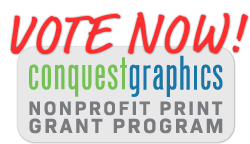 Current Ways to CONNECT Kids to Christ:
Serve on Summer Staff:
We are looking for College-Age Students and Adults that want to spend their summer on mission.  If you are ready to serve, sweat, and grow as you pour into future leaders and create loving environments for kids, we would love to talk to you.
Click Here to Fill Out Application Form
Volunteering:
We have many off-season projects and repairs requiring skilled labor.  If you have a skill we have a project. Give us a call (219)663-2530 or email us at office@ConnectChristianCamp.org
If you would like to serve in the kitchen, help with activities or apply to be a mentor, contact Katie today so we can start the background check process.  Katie@ConnectChristianCamp.org
If you have questions about how you might serve at camp or special projects that need to be completed, we would love to talk more.  Email Matt at Matt@ConnectChristianCamp.org
Donations:
Donations are critical to providing life-changing experiences for campers.  Please consider giving to camp in whatever way you can.  We are in need of specific in-kind donations as well as monetary gifts.

To give online Click Here
Current Needs:
11 ft Flex-Wing Mower
Golf-Carts or Gators
Commercial Snow Blower